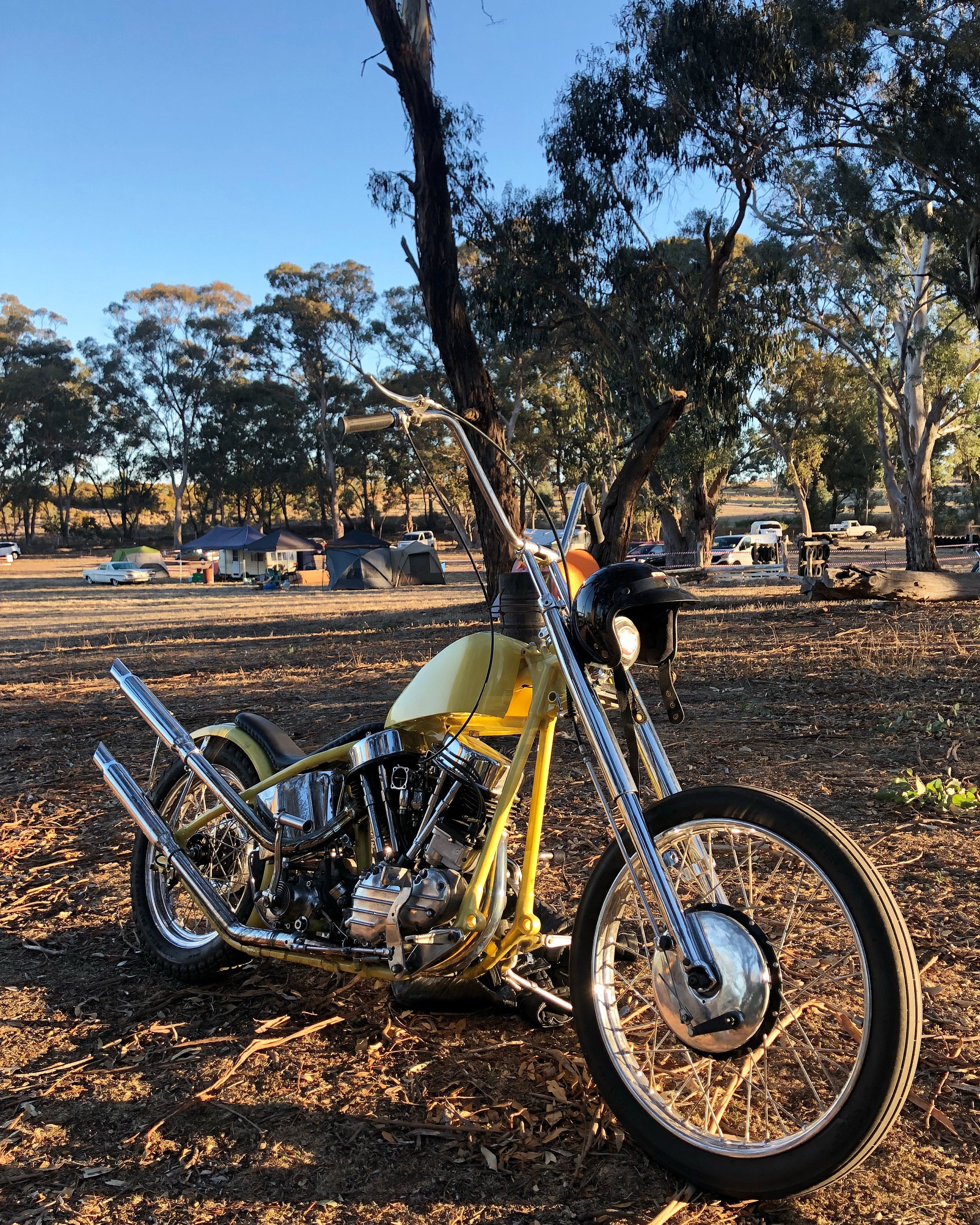 I've been a little quiet on the blog lately mostly because I've been making some new designs and getting ready for the Boogaloo.  If havent been of heard about The Boogaloo Invitational go check out what they are about at www.theboogalooinvitational.com.au
what a weekend it was! For once I was actually organised an had everything ready the day before the show, which is not usually like me. We packed up our trusty Ute an headed to the Dragonwolf Press headquarters to pick up Nick an we smashed it all the way to Castlemaine. We got there just in time before the crowds to set up the stall an have a beer.  This year was special for us as I was launching the new Sissy collection an Nick was realesing the much awaited new issue of Dragon Wolf Press. We parked the bikes out the front an waited for everyone to roll in. We were in a great spot again this year an had a pretty good view of the bikes which was awesome.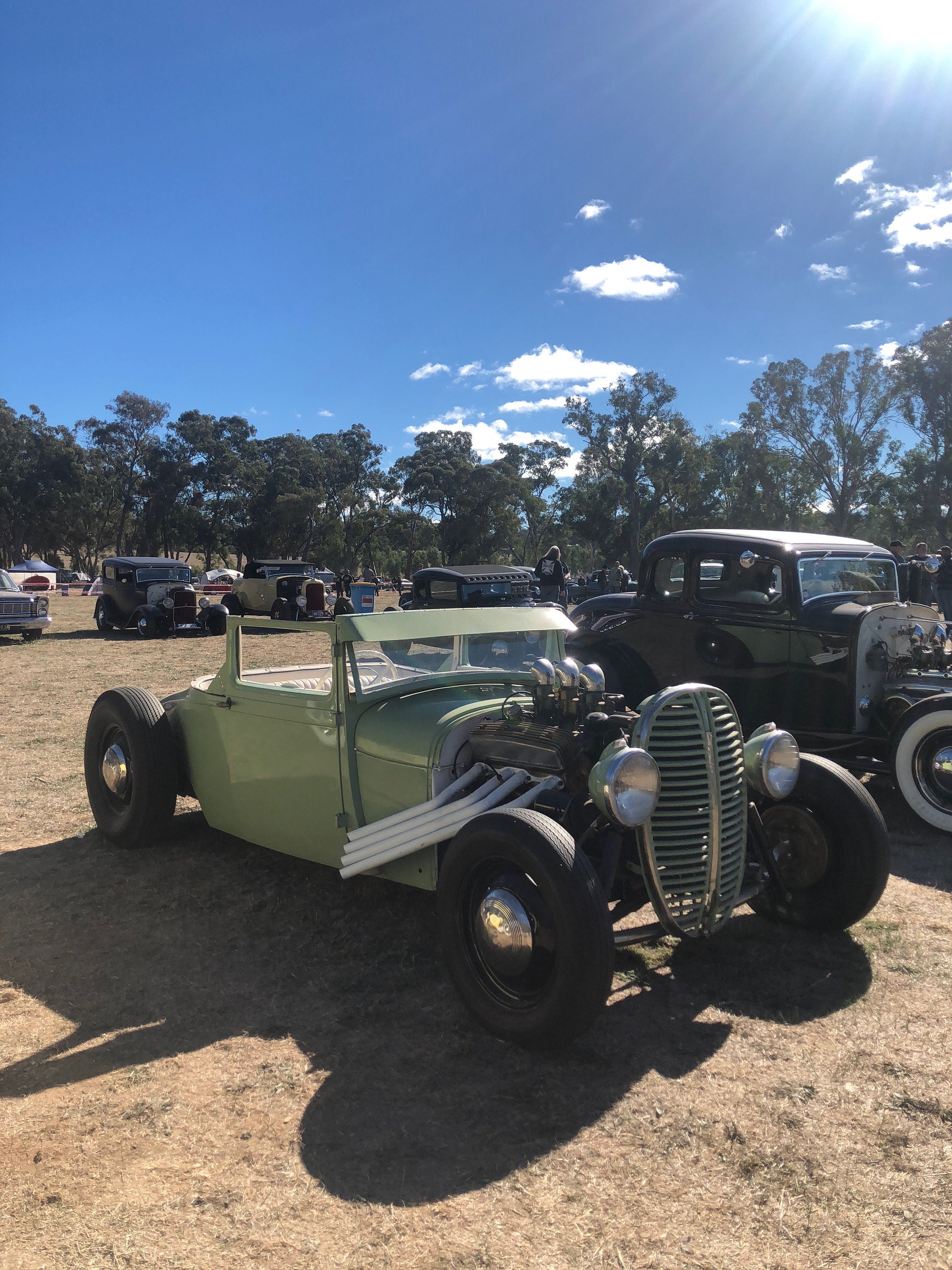 Unfortunately I didn't get much of a chance to take many photos this year, photos are always last on my mind as I'm a terrible photographer anyway an I try not to be on my phone as much as possible so I usually forget about taking photos. I got these photos from Mitch an he's the same as me so we took like 3 photos the whole weekend. But there were a lot of cool bikes and cars there this year. My favourite bikes would have to be Mitch's yellow pan, and I have huge soft spot for Coreys pan too! There was a cool little purple triumph that I liked and of course Mason with his white knuckle!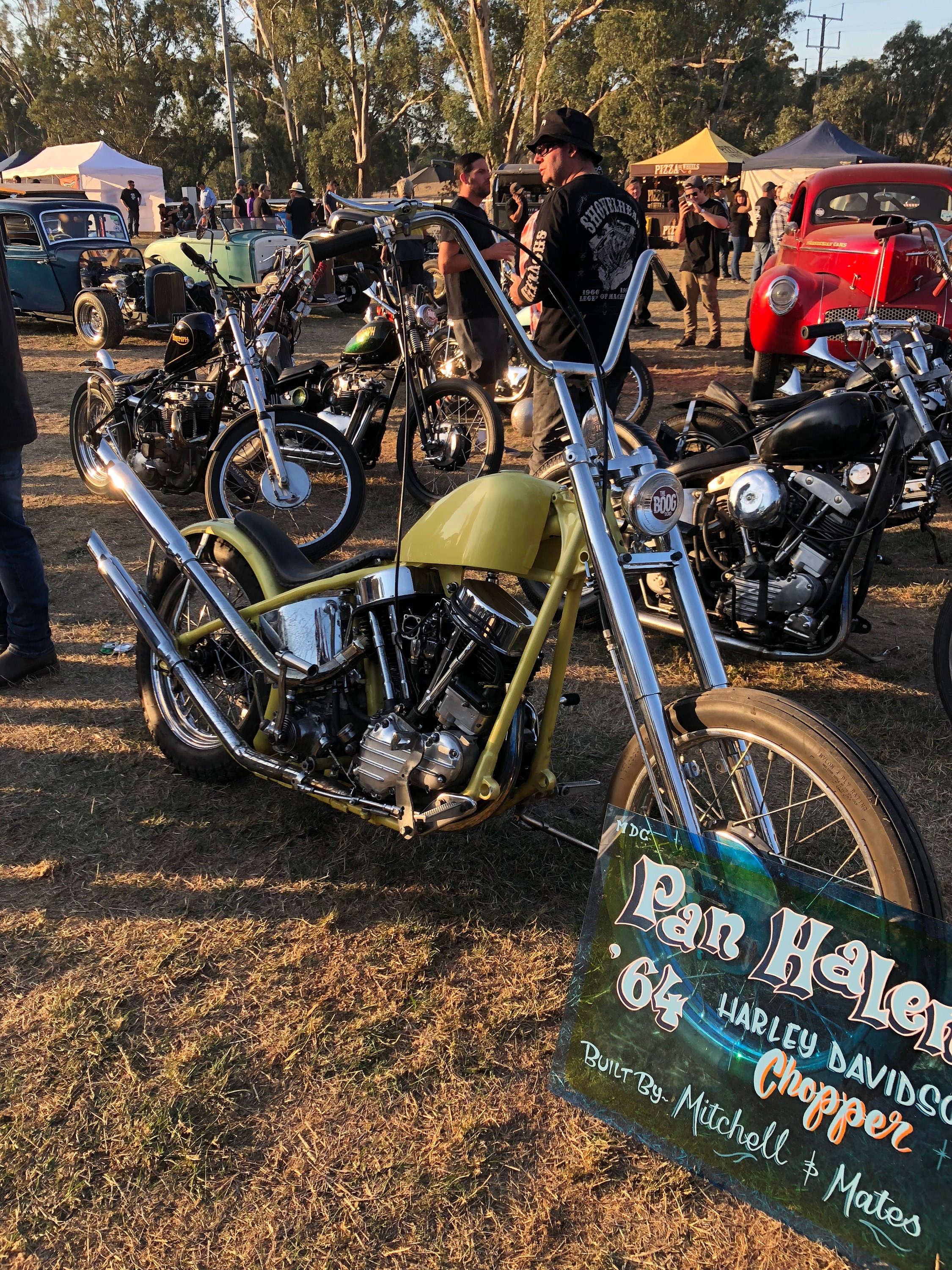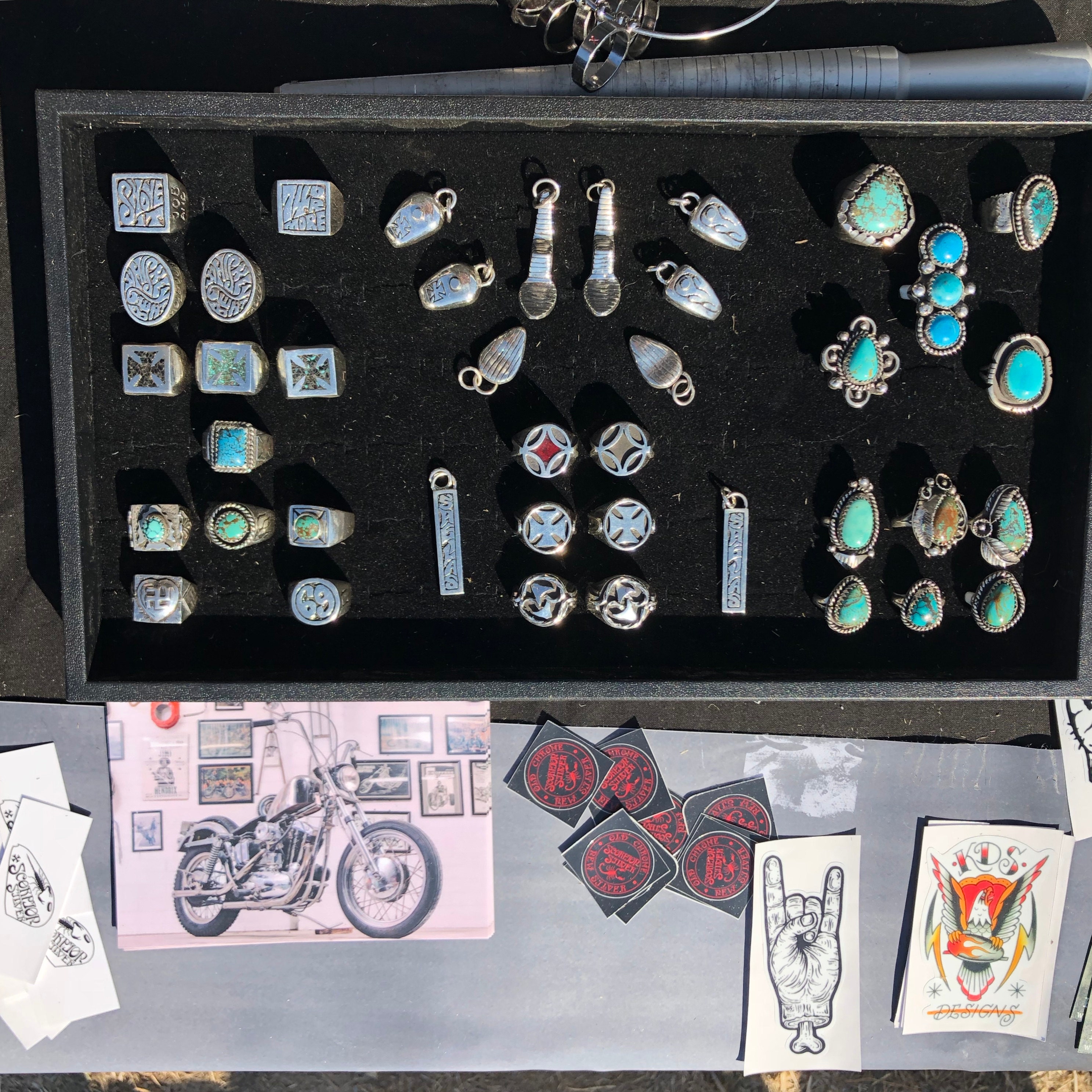 I got heaps of good feed back from the new collection an I was stoked i sold a few rings which is awesome and even a few custom pieces on the way. I was stoked to grab a copy of the new DragonWolf with my partner Mitch on the cover an all. It's such a good read! Lots of great stuff in there! Go get your self one at 
www.dragonwolfpress.bigcartel.com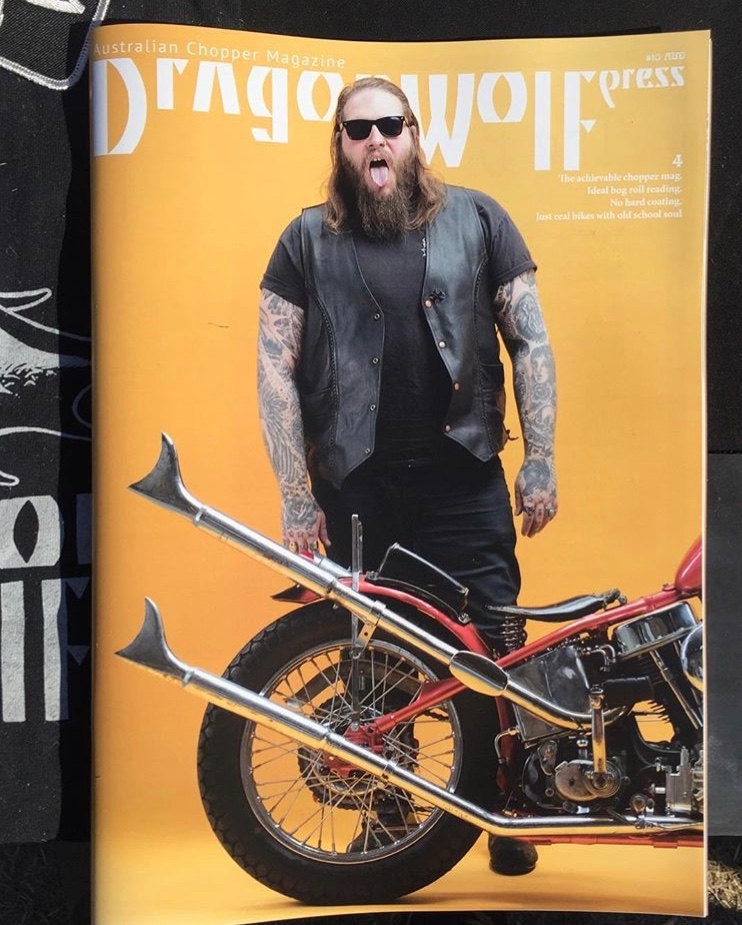 i was so surprised and stoked to win the Fartco pic for my bike. Nick gave me an awesome hand painted vest and a bunch of stickers an pins. I actually didnt even know the awards were on an I didn't know I'd won something till i came out of the bathroom an ppl were yelling at me. My bikes a very acquired taste an not everyone is into that style so I was stoked that nick liked it. He's such a nice guy, hopefully we'll get to hangout in Japan at the end of the year.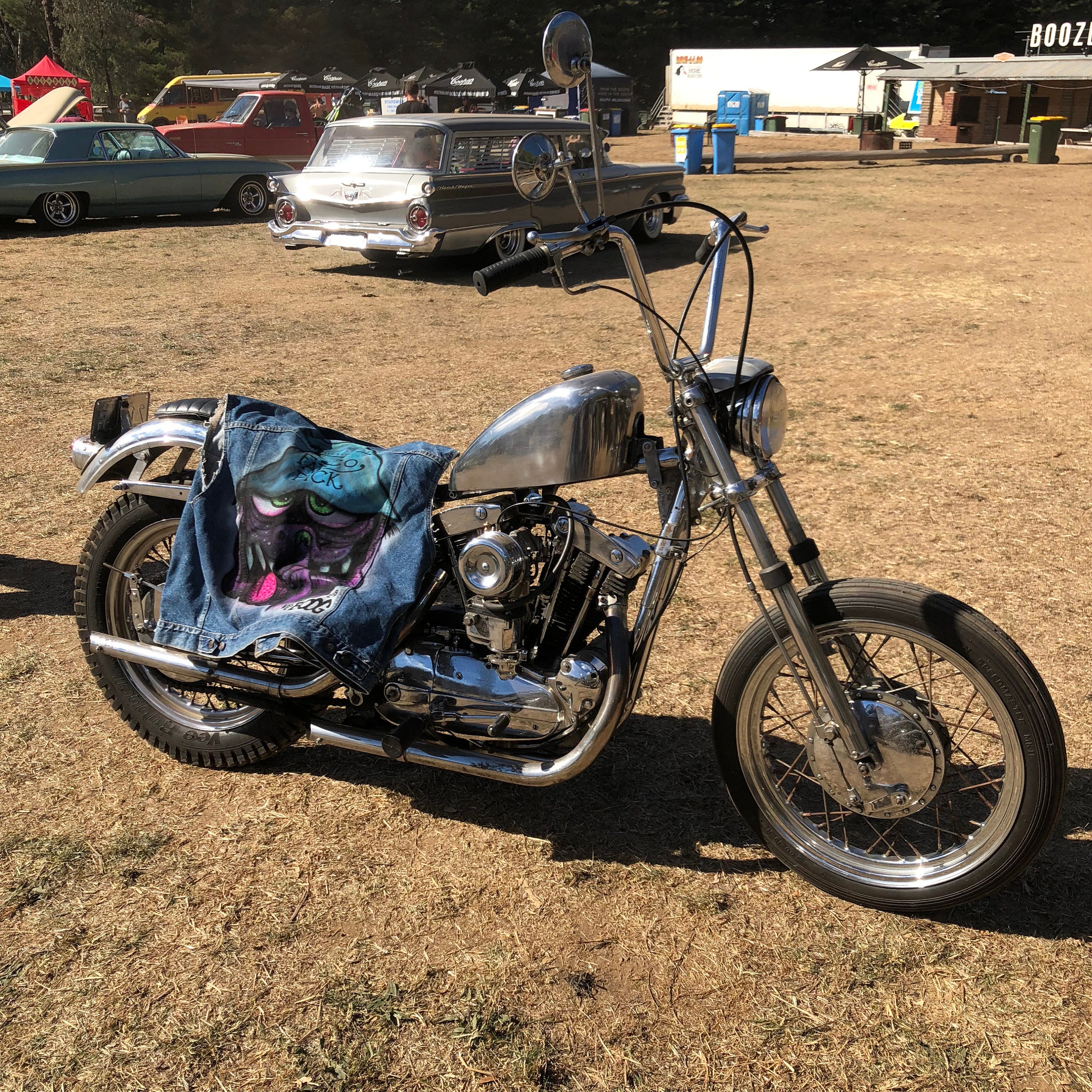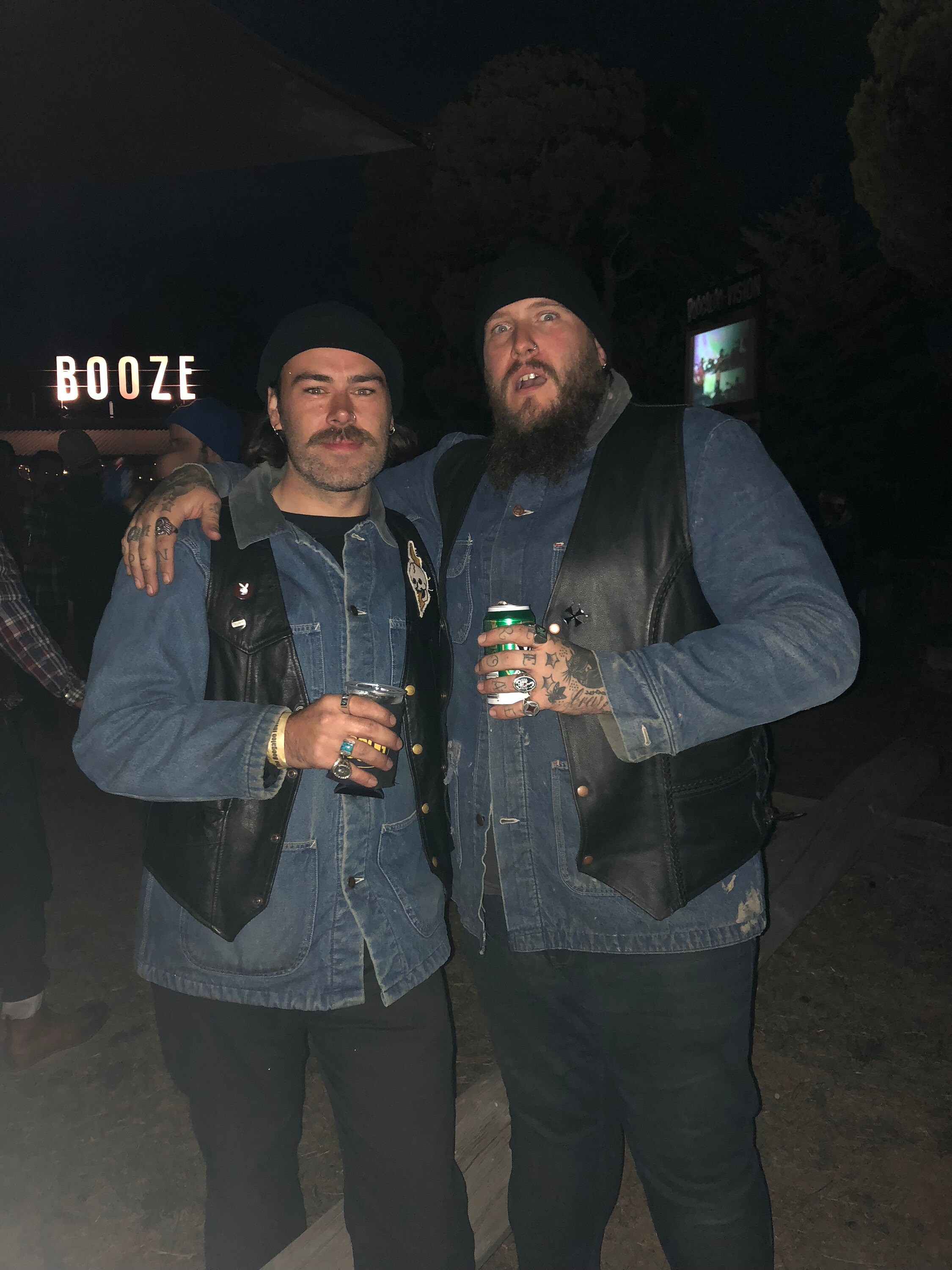 Saturday night was wild, lots of great tunes from Danielle and lots of laughs with friends, I'll save those stories coz what happens at the Boog stays at the Boog. You should just make it to the next one to find out!. I think Mitch's favourite part was the Leonard's burgers. The cruise home was awsome too, our mate Chris took us on a country road we've never been on before an man it was some great scenery.  Overall the boogaloo is my favourite Australian show, its the Only place to see so much quality customs. I've got so much love for Des and Tesha for putting on this show, it's not an easy thing and I love they stick to their guns an put on a great show. 
Ok im out coz I'm sick of typing. 
Xx